Featured Artist: Jess Rosen
Hello, friends! Our next Featured Artist is the vastly talented Jess Rosen; a spiritual coach, energy healer, artist, and world traveler. Jess has been with And33's since the beginning, and since day one we've been in love with her soul-paintings, which she makes into woodblocks, pillows, blankets, necklaces, and earrings. And now, she's the author of an adorable children's book titled, "Miss Little Bea Sharp."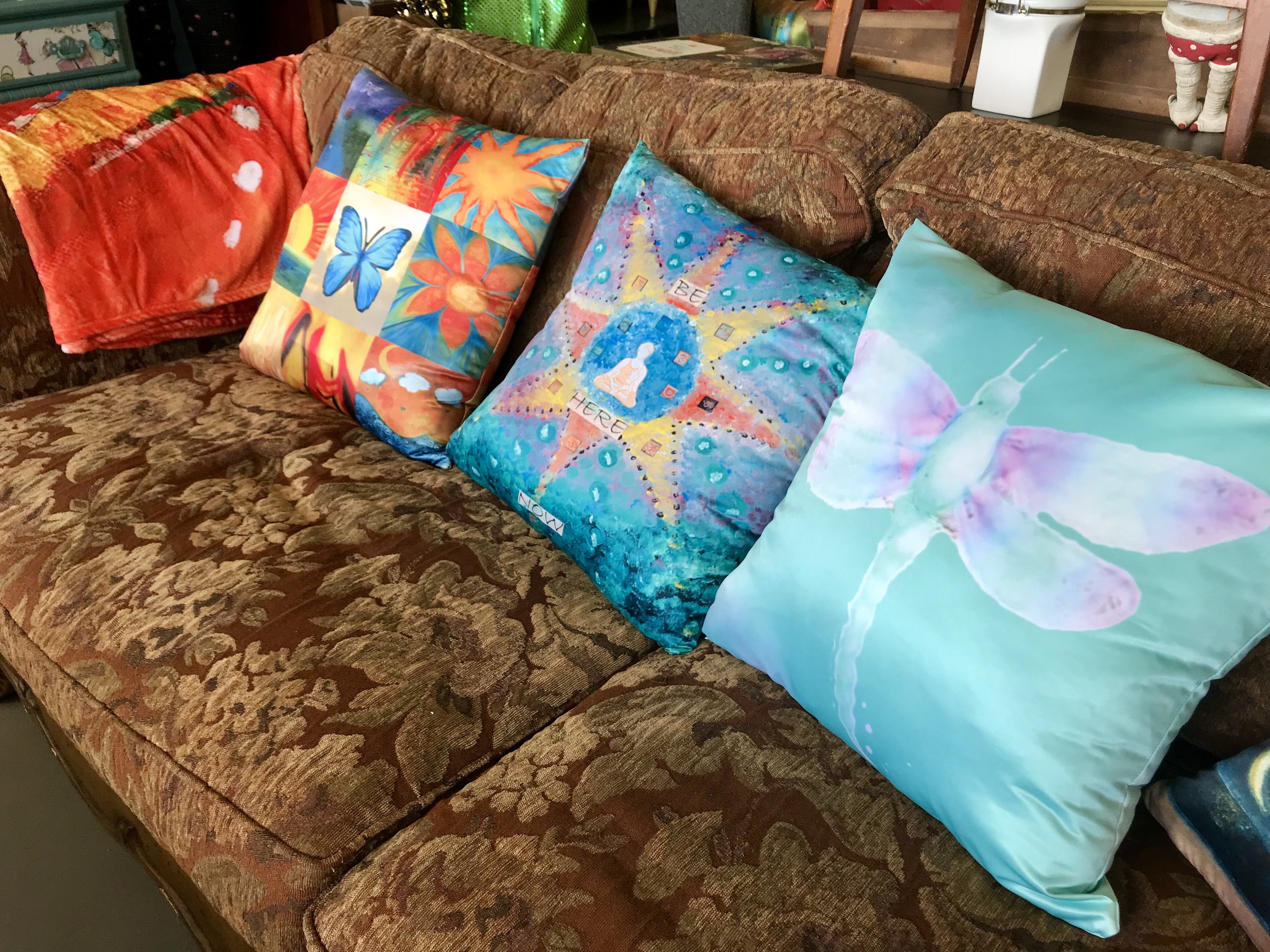 So what inspires Jess to create?
When I was asked as a child "What do you want to be when you grow up?" I responded with 3 things:

A hobo jumping trains and going wherever the journey took me
An artist
Someone who could understand all different kinds of people

I wanted to experience different realities because it seemed like it would be so much fun! What kind of reality could you experience if you were open to receiving all the possibilities the universe has to offer?

At 19 I left the states with $200 and a backpack and I created that hobo journey for 7 years. I am also an experienced artist and because of my life experience and training I can understand all different kinds of people! We are truly all one.
Clearly, Jess isn't your everyday acrylic artist. She has certification in guided meditation and yoga, a Bachelor's in Alternative Medicine, and is a master instructor in integrative energy therapy.
I offer one on one sessions over the phone or Skype. In these sessions I connect to your higher self, the aspect of you that knows everything about every step of your journey, and together with Spirit we work to erase thousands of years of conditioning. By clearing the past, by eliminating energies that are blocking you from receiving all the possibilities in the universe you can begin to create a new and amazing reality.
When a customer comes to Jess for a commissioned painting, there's no telling what will end up on the canvas--Jess calls this a soul painting. Before she begins to paint, she spends time in quiet reflection, praying that a higher power will work through her in order to bring forth an expression of love and positive energy. Each piece of her artwork contains a specific vibration, its very own essence, which resonates on some level with each person's individual vibration.
To learn more about Jess or to request a session, click here, or visit her website at www.jessrosen.com.
Don't forget, all of Jess's work is 10% off from now until March 4th--only at And33's!